EXPRESS PICKUP
BIG NEWS: Gemaire is rolling out EXPRESS PICKUP nationwide.
With EXPRESS PICKUP you can place your order on Gemaire.com and schedule your pickup time at your local branch. Then you can go directly to the warehouse bypassing the counter completely. You will need to show your online order receipt (printed or emailed) at the warehouse counter to pick up your order.
EXPRESS PICKUP Qualifications
EXPRESS PICKUP is available based on the following qualifications:
Order Must Be Placed On Gemaire.com
Phoned in, faxed in, emailed in or in-person orders cannot utilize EXPRESS PICKUP.
Order Must Be Placed Using An Open Terms Account In Good Standing
COD Accounts will still need to go to the counter first to process their orders.
All Items Ordered Must Be In Stock At The Branch
We can't schedule a pickup time if the order contains backordered items.
The Branch Is Open And Customer Has Enough Time To Travel To Branch
Last available time for EXPRESS PICKUP will be 30 minutes before branch closing.
Checkout Step Including EXPRESS PICKUP: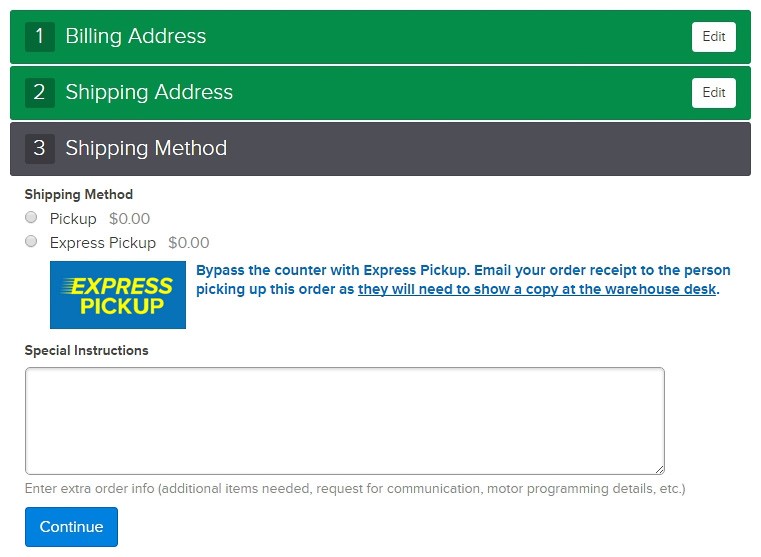 Save Time...Order Online!